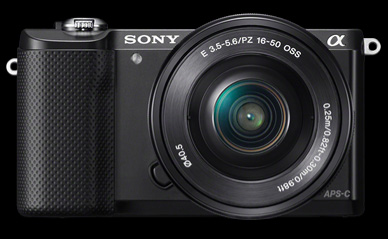 Ok so short backstory here: No I haven't changed brands, I took an opportunity to try something a little different.  Digital Camera Warehouse (DCW) and Sony had a deal going across all of their stores where you could trade in your old DSLR and pay $1 and in return, you get a shiny new Sony A5000.  Pretty good deal eh?  Well there was only 30 per store!  The plot thickens.  Well, I turned up the night before the release at 10pm, and there was already 7 people in front of me.  Now the evening started off well, it really wasn't cold in Brisbane at the time and chatting with other people with various levels of experience was one of the highlights of the night.  Well the queue had our 30 people by 3.30am Saturday morning.  Eventually at 9am, the store opened, we filed in and obtained our prize.  And what did I trade in?  My old trusty Canon 350D, the first digital SLR I owned.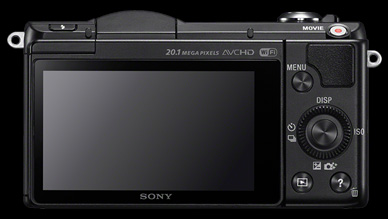 The camera itself is pretty damn small folks.  If anything, I find it a bit awkward trying to keep a decent grip on it, the physical size is 110 x 63 x 36 mm, but this could be from years of holding onto a Canon with the extra battery grip.  The camera actually has a cropped sensor (That's APS-C for the savvy folks out there) but has a decent 20 megapixels to play with.  That equates to a maximum resolution of 5456×3632!  This camera on it's release around January 2014 was Sony's smallest and lightest camera with interchangeable lens.  The ISO can range from 100 to 16000 and the max shutter speed is 1/4000 sec.
Now here's something pretty cool.  There's 3 (yes, 3) ways to zoom in on this unit.  There's a trigger near the shutter trigger, there's a slider bar on the lens itself and you can set the focusing ring to be a 3rd version of a zoom if you wish it to be.  I found using the ring to zoom in and out was the fastest and easiest way to handle this camera.  Another great feature of this unit is a built-in wireless sharing, with one-touch NFC connectivity which you can download pictures directly to your phone or using the Sony App, can share with Facebook/Twitter etc. almost instantly.  And last good feature, is the screen 180 flip, making selfies easier for people that do….selfies.
Now the downside – having a lens sticking out the front, even when turned off, I wouldn't call this camera "compact".  If I was to go travelling, and had a choice of cameras, I certainly wouldn't choose this one purely for the fact that it's slightly bulky.  To use the wireless connectivity, you DO need to download the Sony App – a slightly annoying extra piece of software, however I do understand that Sony does need to cater for everybody.  Lastly, the menu.  When I first saw it…holy crap, I kid you not it was pretty daunting even for a bit of a tech-head like myself.  However, after a few days I've come used to the functions on the camera and can breeze through it pretty quickly.
So, final result – I think it's pretty good for someone that would like a point and click with a fair bit of versatility, once you get your head around the menu, however if going on a trip then I'd find something a bit easier to carry.
(all images shown below are taken directly off the camera and have only been resized)
This slideshow requires JavaScript.