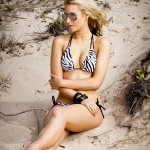 Well, the names were given numbers and the numbers entered into the random generator and the winner is…..
Kristin
Keep an eye on your email and we'll start organising your pin up style shoot!
Terms and conditions.
1. The photo shoot will be in a Brisbane location of the winners choice and will be supplied 1 x outfit by Dress The Bones. 2.The winner will also recieve a digital copy of 10 edited images and one printed image of their choice. 3.The photo shoot will be featured on the website and on all relevant social media groups and may be used for all promotional marketing by DNP. 4. Entries close midnight, 31st May, 2013. Winner will be drawn at midday, 1st June, 2013. 5. No email addresses or electronic correspondance will be used for spam or will be disclosed to any other person outside of DNP.